Child Daycare Facilities
A diverse range of options
For many families, ensuring good care and early years education for their children in child daycare facilities is an essential part of achieving a healthy work-life balance.
The dedicated work of specialist educational staff enables children to develop their own character and flourish as responsible and active members of the community, supporting and complementing the care and education they receive in their families.
In Merzig, you will find a wide range of childcare options, which is continuously being expanded and adapted to meet the needs of local families. The Merzig municipal authority operates the following eight child daycare facilities: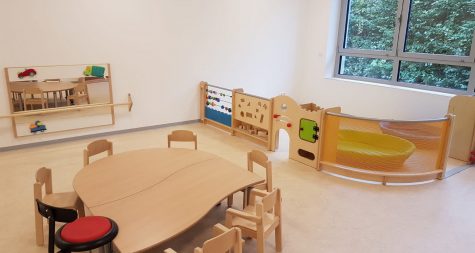 Fourteen other facilities are managed by independent operators such as KiTa gGmbH, Sozialwerk Saar Mosel, Lebenshilfe Merzig-Wadern, AWO and SOS-Kinderdorf.
The youth welfare services of the Merzig-Wadern district authority is the contact point for help and information regarding child daycare.
Information on other childcare facilities, daycare and other topics of interest can be found on the website of the Merzig-Wadern district, which you can access by clickling HERE.